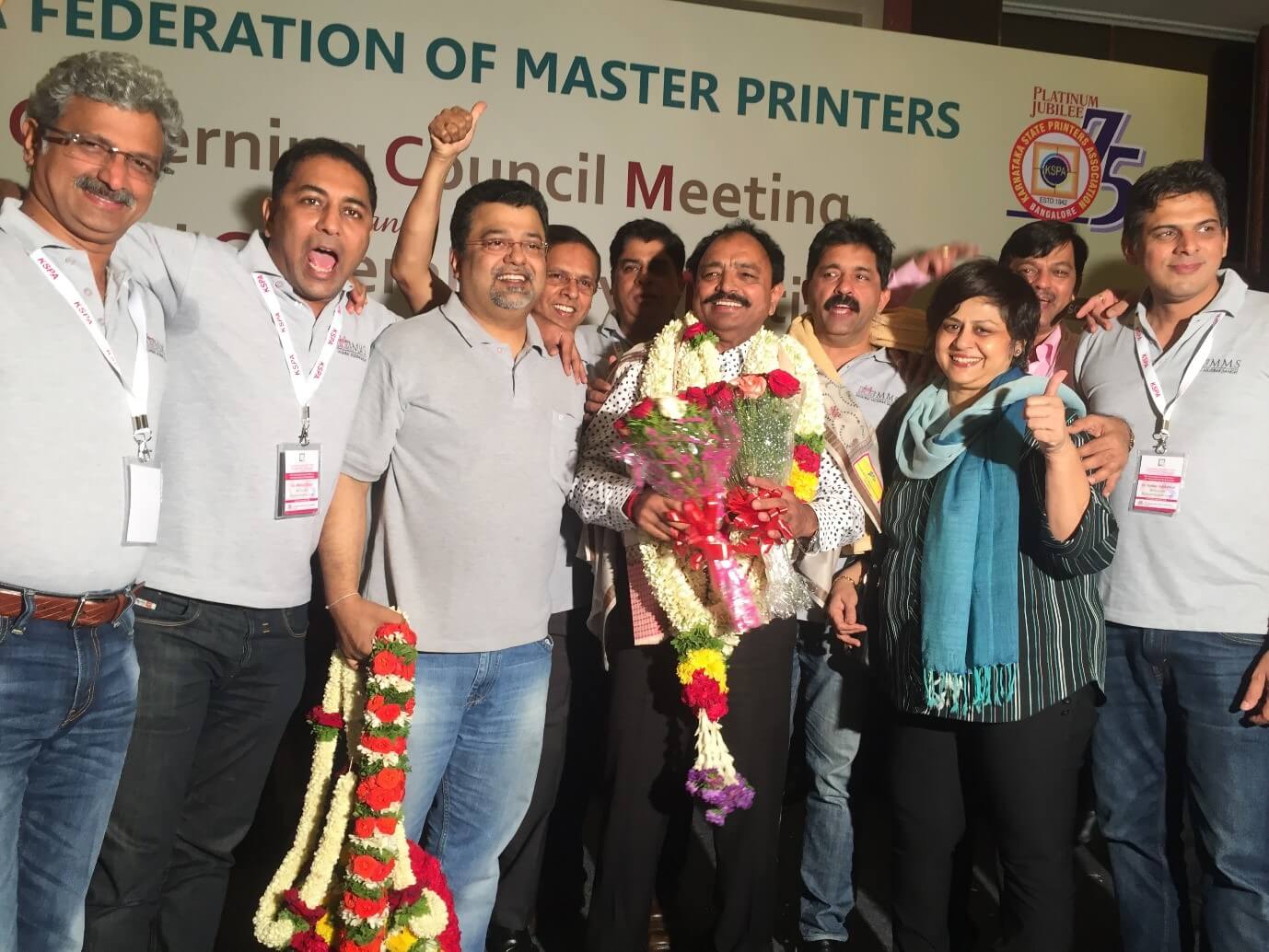 Prof. Kamal Chopra elected as AIFMP President
Prof. Chopra is the established name in the printing and packaging industry. He is associated with many printers and allied associations around the world. Popularly known as 'Man of Networking,' Prof. Chopra visited the length and breadth of the country, persuading the printers to form associations and to bring them on one platform . Prof. Chopra is associated with many Indian universities to spread the knowledge of printing. He has recently been nominated as the Hon. Professor at the Beijing Institute of Graphic Communication, China which is world's largest printing university. He is the first Indian to be nominated for such an honour. Prof. Chopra is considered to be the Ambassador of Indian Printing Industry to the world, because of him Indian printing industry is now on the world Map. Besides being the General Secretary of Offset Printers' Association, Prof. Chopra is also the member of the Academic Council of the GJ University of Science and Technology and Board of studies at MC University Bhopal. He is also the President of the Printers Club of India and the Editor in Chief of the Punjab Print.
Speaking on the occasion, Prof. Chopra said, "at AIFMP I will see more importance given to the micro- and small printers, my mission is to take AIFMP at par with the best at international level, and government recognition for printing and packaging industry. Printing is the basic necessity of mankind and is the biggest invention till date, but it is seen that no recognition is given to this key industry by the government of India. There is no department or ministry for printing in India and I would like to work for the proper identification of this industry in government, private and social circles at the same time I would like to establish complete networking with the printers and allied associations of the country."
The other office bearers of AIFMP during the 2016-17 tenure are: Mr. Anand Limaye, Honorary General Secretary; Mr. C Prakash Babu, Hon. Treasurer. The four Vice Presidents for the four regions are – Mr. Arun Gupta (North); Mr. C D Kumaravel (South); Mr. Rajinder Jain (West) and Mr. Sandip Sanyal (East). Mr. G K Kalairajan will be the Joint Secretary while D Kalita, is the immediate past president.